Event details
Update 12 09 2020

Dear partners, due to the epidemiological situation in the world, the international UCG seminar is postponed indefinitely. As soon as the situation is normalized, we will inform you about the dates of the seminar organization.


Dear partners!
From 16 to 20 October 2020, UNI Capital Group will hold an international seminar in Antalya.
The seminar will be organized in Gloria Serenity Resort hotel https://www.gloria.com.tr/ru/hotels/gloria-serenity-resort/.
Room rate:
Single Room 850 €
Double Room 1200 €

The seminar will be focused on active learning in sales, marketing and business education.
Invited speakers:
Sannikov Stanislav
Semin Dmitry
Hushid Elena

Due to early booking of the hotel for the event, the cost of participation may increase. Given the difficult situation in the world due to the epidemic of COVID-19, in case of cancellation of the event all the money for the booking will be refunded in full.

More detailed information about the seminar program will be updated on our website in the section "Events", in addition, we will update the information on our news channels, personal account and Telegram channel.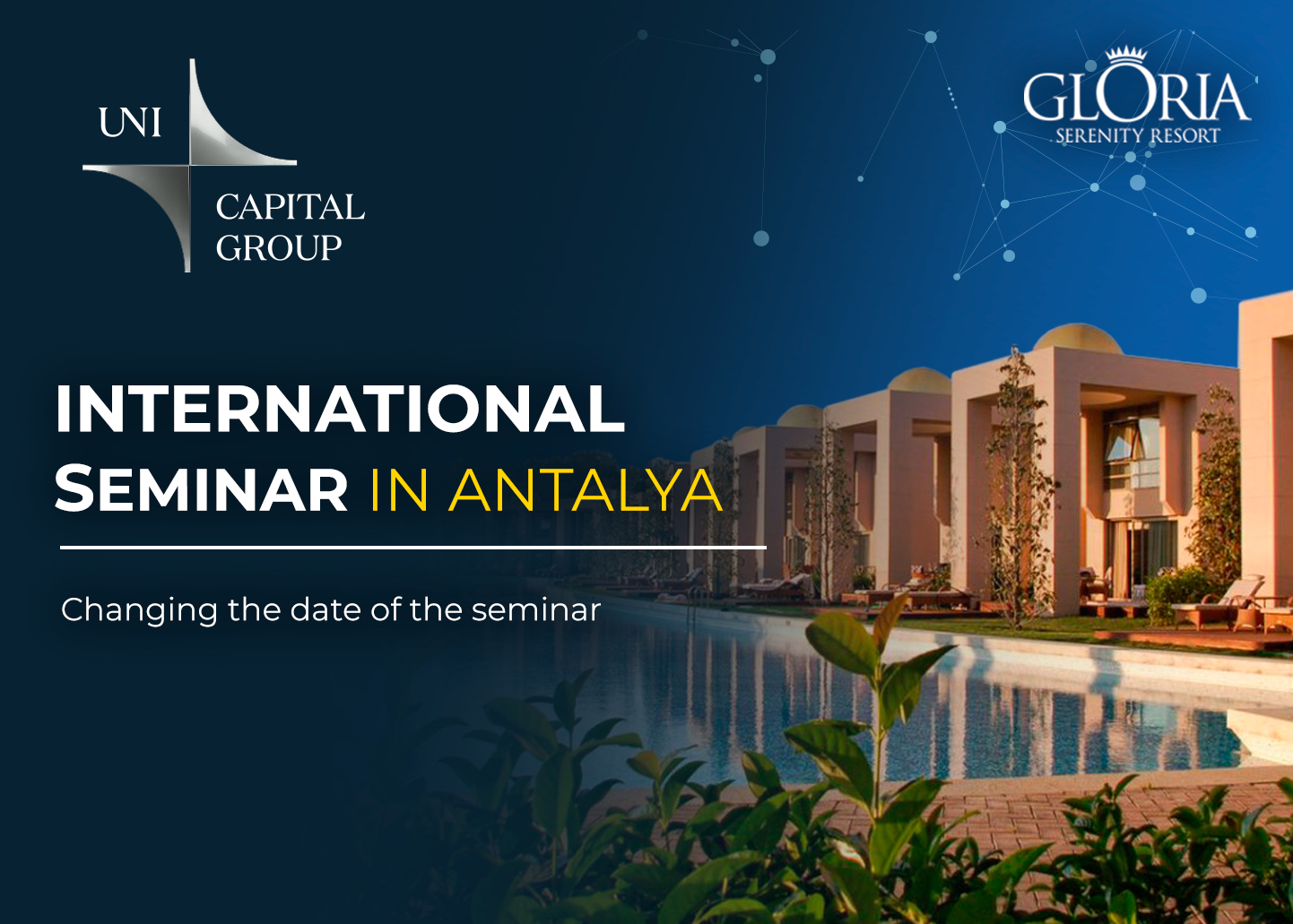 ---
850.00 €
Turkey, Antalya, Antalya,