Чем будем удивлять?
March 5, 2021 at 12: 00 (time in Astana) We invite you to the official opening of the new office of UNI Capital Group, in the city of Karaganda, Kazakhstan, at the address Erubaeva str., 20.

To make an appointment or get more information, please call ️ + 7 (702)677-90-19 or WhatsApp WhatsApp +7(708)232-18-50.

In addition, on March 6, at 13.00, the presentation of UNI Capital Group Holding and UNI Sky investment products will be held at 11/3 Republic Street, Karaganda.

You will find out:
About UNI Capital Group Holding;
About our successful investment products;
How to create a source of passive income using stock market tools;
How to secure your future and the future of your children;
What is investing and the stock market;
How to start forming your own capital.

Register for the event by ️ phone +7 (702) 677-90-19 or WhatsApp +7 (708) 232-18-50.

Come and change your life!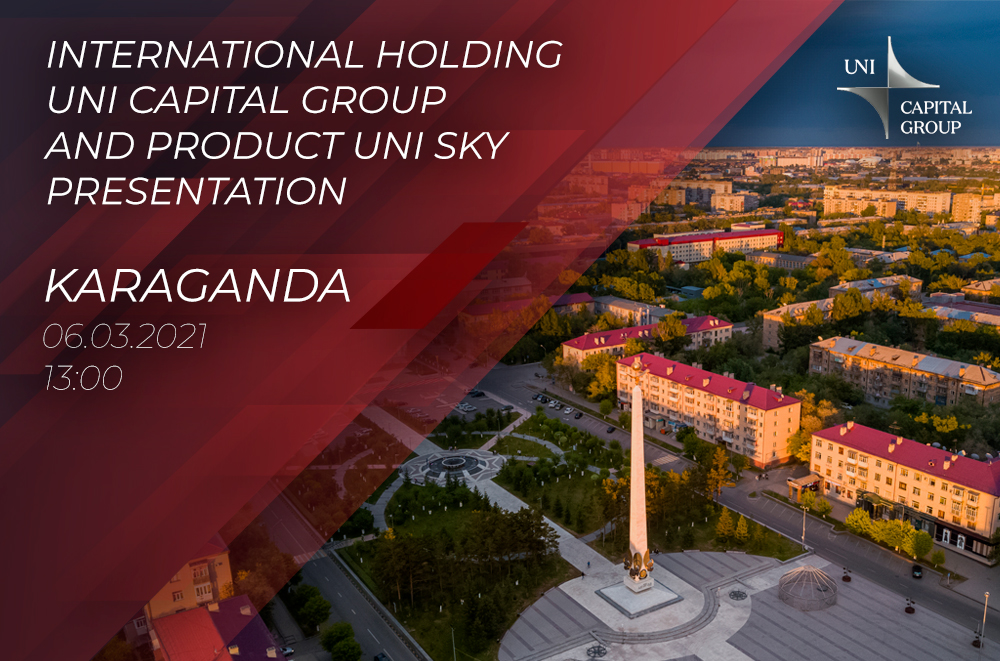 ---
Расскажите об этом мероприятии в социальных сетях
Kazakhstan, Karagandinskaya obl., Karaganda,