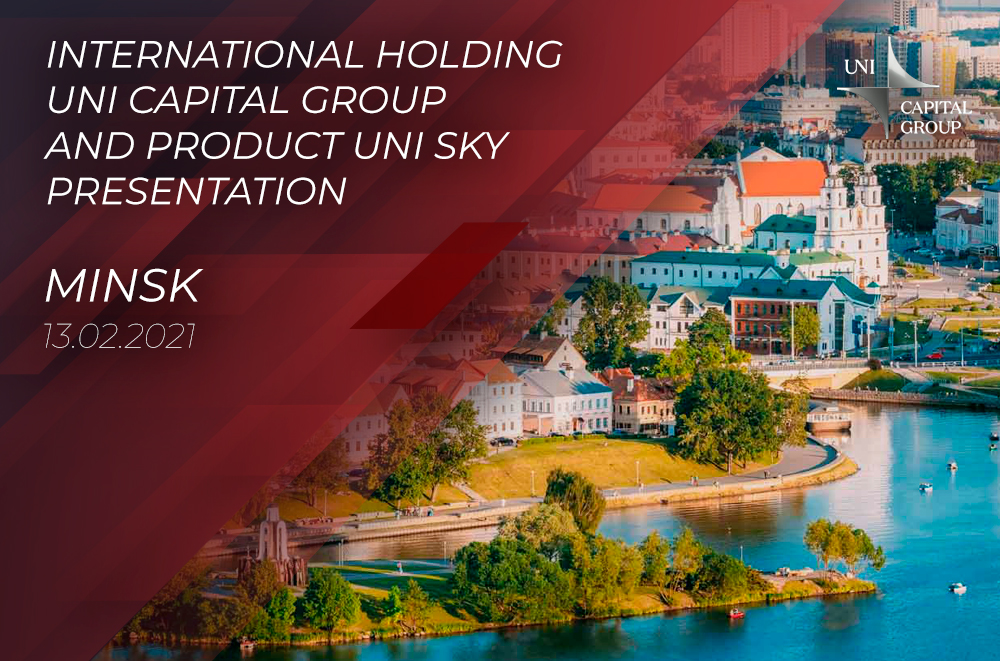 On February 13, Minsk hosted an important conference for UCG. Within the event the UNI Capital Group International Holding and UNI SKY investment products were presented to the guests.
The luxurious conference hall of the Belarus Hotel was chosen as the venue. 
The program of the event included: 
Presentation of the holding, its history, geography and structure. 
Acquaintance with SKY investment products, the prospects for creating passive sources of income and the benefits of complex investment, banking, insurance and pension offers. 
UCG Counselors who were the speakers at the conference: 
Idrisov Ruslan 
Yurakhno Valentina 
Pogonina Maria
Prokopovich Alexander 
Raenok Elena 
Also on this day, the following Counselors were awarded with diplomas "For the development of UNI Capital Group holding on the territory of the Republic of Belarus": 
Migun Alexey 
Loktik Igor 
Wilk Dmitry 
Raenok Elena 
Olga Zherko 
Svetlana Shafranovich 
Chebotar Angelika 
Dobysh Olga 
Martinchik Lubov
Savan Alla 
Savchuk Vladislav 
Podbereznaya Tatiana 
Yurakhno Valentina 
Idrisov Ruslan 
Pogonina Maria 
Tsiuhai Dmitry 
The highest level of the held conference shows how intensively and successfully our holding is developing today in the region of Belarus. We would like to thank all the participants, speakers and organizers of the conference, as well as to congratulate the awarded Counselors!